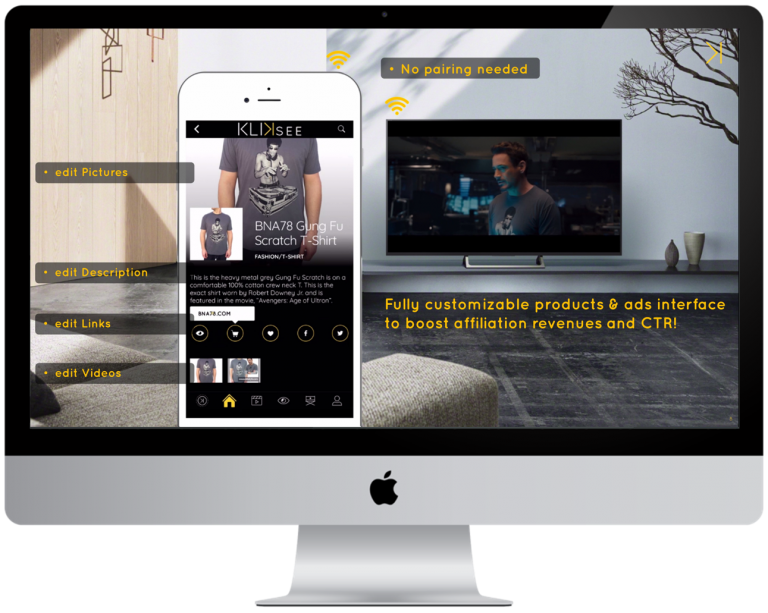 Descrizione progetto
KLIKsee is a Push-ads technology, pairing free, that wants to solve the biggest problem for video platforms. Advertisement.
Publishers constantly witness the decrease of ads click-through-rate and conversions, how to monetize them, and even how to convince audience to watch them.
Advertisers & brands don't know where their target audience is, how to reach it, or even how much they need to spend in order to do so.
Viewers aren't happy with the amount of ads interrupting their favorite tv-shows, they are too many and too long, they are not targeted to their interests and they don't have a direct call-to-action!
Our mission with KLIKsee is to change all of this, the way the Video-entertainment industry has delivered ads & contents to its audience has never really changed since the invention of the telly.
Today we provide the best solution to change the industry for the better, empowering publishers & advertisers with new tools to maximize their revenues, their efficiency and their conversion rate, reaching their target audience where it really matters, on their mobiles, allowing the viewer to enjoy a real ads-free watching experience.